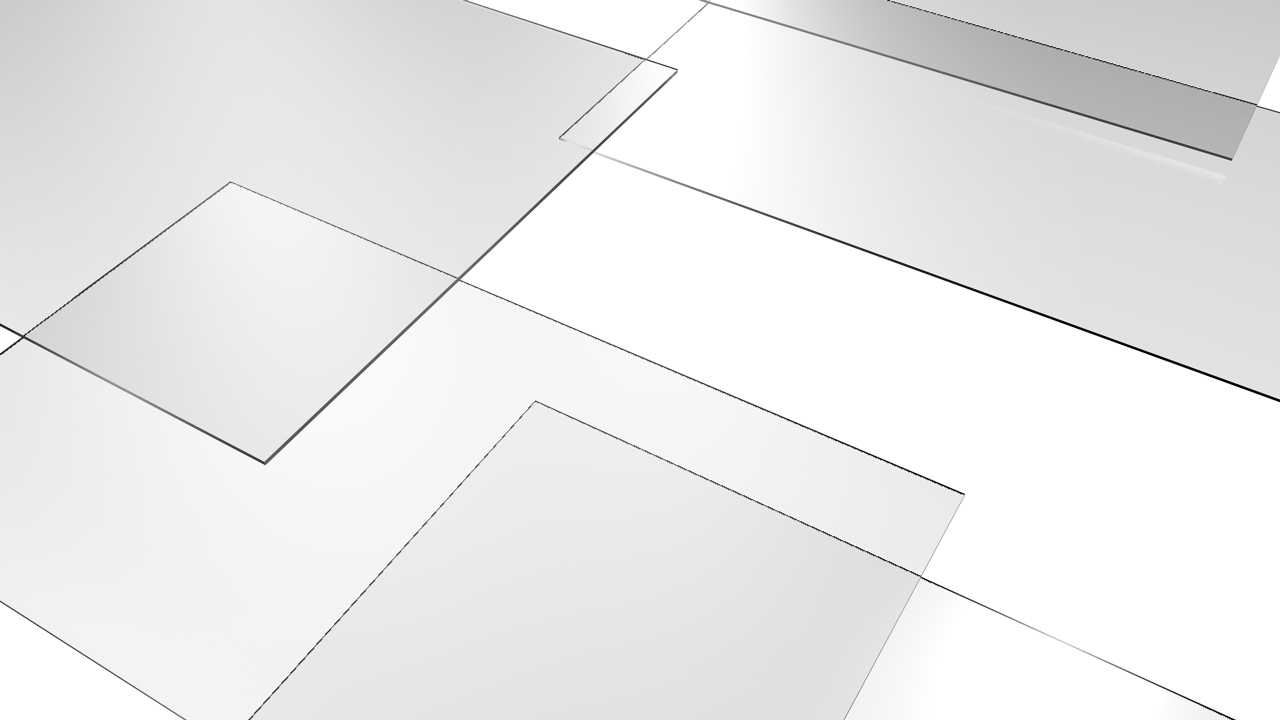 New separation technology of Bando Kiko Co.,Ltd.
Glass separation is done by median crack of strong linearity. It is well known that separation of irregular shape is more difficult than straight separation because of the above fact. Bando Kiko has developed high efficient glass separation technology through our experience with flat glass (architectural, automotive, photovoltaic, FPD glass) and study of separation technology acquired from difficult irregular shaped automotive glass, mobile phone cover glass, etc.
Full body cut (full separation) technology using carbide cutting wheel in the market.(Patent applied) No need to use cutting wheel of special design.
Combination with "Impact cutting system" (Patent applied) enhances the separation performance.
Maximum depth of median crack produced by the new separation technology reaches 85% of glass thickness.
Separation can be done by small force since the scribed glass is micro jointed by 15% of the thickness.
By applying separation technology to TFT glass substrate (aluminosilicate glass), it is possible to easily full body cut ultra high-strengthened glass (Gorilla TM glass) which has high mechanical stress durability required for touch screen.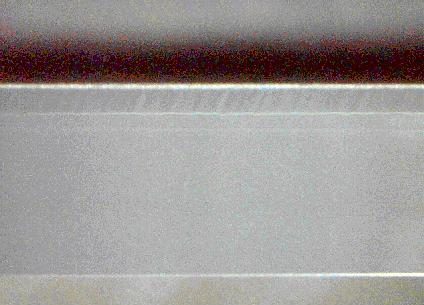 Cross section of full body cut glass (0.7mm Alminosilicate glass)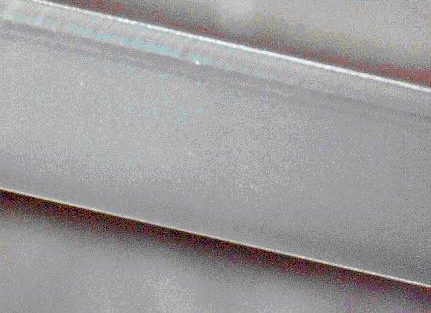 Very smooth cross section of separated glass (0.7mm Alminosilicate glass)
Glass Processing Machines
For Automotive Glass

- CNC CUTTING, BREAKOUT, GRINDING MACHINE
- CNC LOW-E DELETION MACHINE
- CNC DRILLING MACHINE
- WASHING MACHINE
- LOADING/UNLOADING SYSTEM
- ROOM/DOOR MIRROR CUTTING MACHINE
- PRISM MIRROR GRINDING MACHINE

For FPD Glass

- DOUBLE EDGING MACHINE
- SCRIBING MACHINE
- BREAKOUT MACHINE
- CNC GRINDING MACHINE
- CNC DRILLING MACHINE
- WASHING MACHINE
- LOADING/UNLOADING SYSTEM

For Portable Display Device Glass

- CNC PORTABLE DISPLAY DEVICE GLASS
SCRIBING, BREAKOUT, GRINDING (DRILLING) MACHINE

For Architectural Glass

- STRAIGHT BEVELLING MACHINE
- STRAIGHT EDGING MACHINE
- DOUBLE EDGING MACHINE
- LOADING/UNLOADING SYSTEM
- NC STRAIGHT & IRREGULAR SHAPE CUTTING MACHINE WITH BREAKOUT TABLE
- NC IRREGULAR SHAPE BEVELLING MACHINE
- LAMINATED GLASS CUTTING MACHINE

For Solar Battery Glass

- SCRIBING MACHINE
- BREAKOUT MACHINE
- CNC GRINDING MACHINE
- DOUBLE EDGING MACHINE
- CNC DRILLING MACHINE
- WASHING MACHINE
- LOADING/UNLOADING SYSTEM